Noah high performance (i)
NOAH Plant Germplasm ERP is currently the software solution that exhibits the highest performance for plant breeding of horticultural species.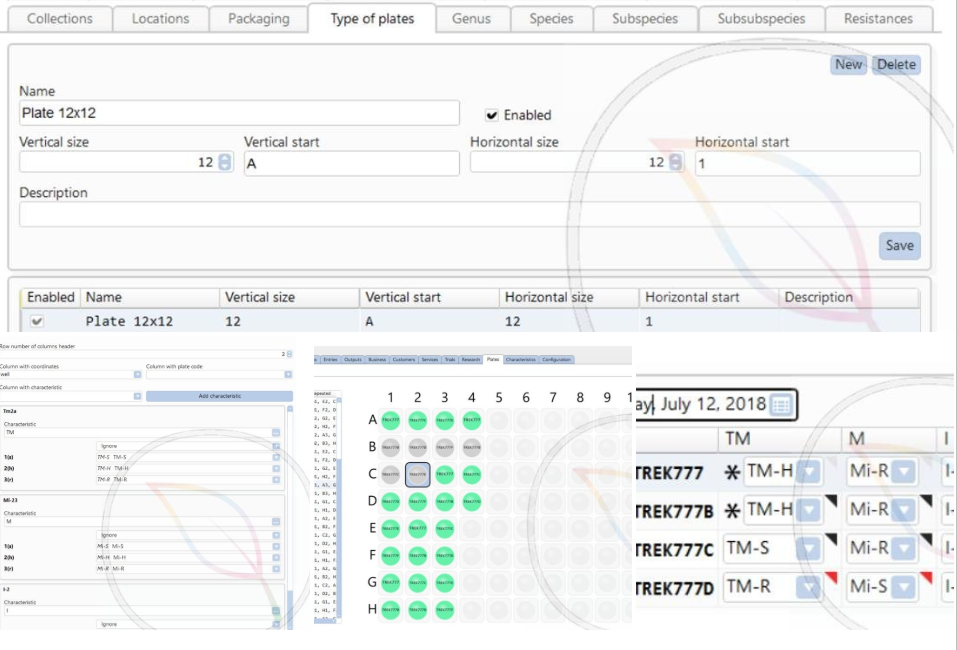 How can the lab tests of molecular marker resistances be saved into the system in less than 1 minute? Let's see how to do it with the high performance software for plant breeding NOAH Plant Germplasm ERP.
Previously: add the sizes of plates that you use, and match the values ​​of the lab spreadsheets, with the values ​​in Noah. This step only has to be done once.
Fill the wells of the plate with the codes (lots or accessions) of the materials that you have sent to the lab.
Load in Noah the spreadsheet with the results obtained in lab.
With only one click save the results to the system. Noah will warn you if there are inconsistencies in the information.
Note: the black triangle in the upper right part means that is being entered a new value.
Note: the red triangle in the upper right part means that an existing value is being modified.
Note: data shown is not real.